S P R E A D L O V E
The Body Shop has been an advocate for good since the 1970s. So when we were relaunching the iconic Body Butter, (their best selling product ever) it felt right to use our media influence to do good.

Black TikTok dance creators were having their moves and recognition ripped off. Marketers and brands were sitting on the sidelines. We hired Tracy, Sunjai, Layla, and Amari on as choreographers and stars of the relaunch. Then we tried to make them as famous as Body Butter. 1.4B impressions later, we did pretty good.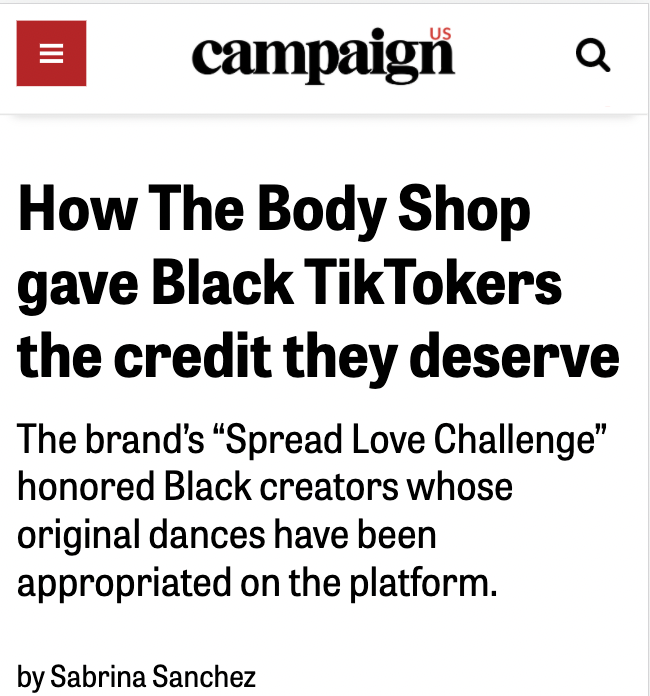 🔊 You definitely want the sound on for this 🔊


AGENCY: Odysseus Arms
Writer: Jim Nelson | ACD: Jeff Kwiatek | Producer: Shirley Liang
CEO, Head of Art: Libby Brockhoff | CCO, Head of Copy: Franklin Tipton
Director: (the) Alan Furgeson | DP: Tehila D'Castro | EP: Molly Bohas
MUSIC: Beacon Street Studios


SPREAD LOVE TAKES OVER

Our influencers went from having their credit stollen to towering above Times Square. Their #SpreadLoveScoop dance was everywhere. TikTok, TV, YouTube, Malls, IG, Facebook, Street Teams, and inside of TBS Retail stores.

We amplified their voices using The Body Shop's social accounts. Everywhere Body Butter showed up it was sharing the spotlight with our creators.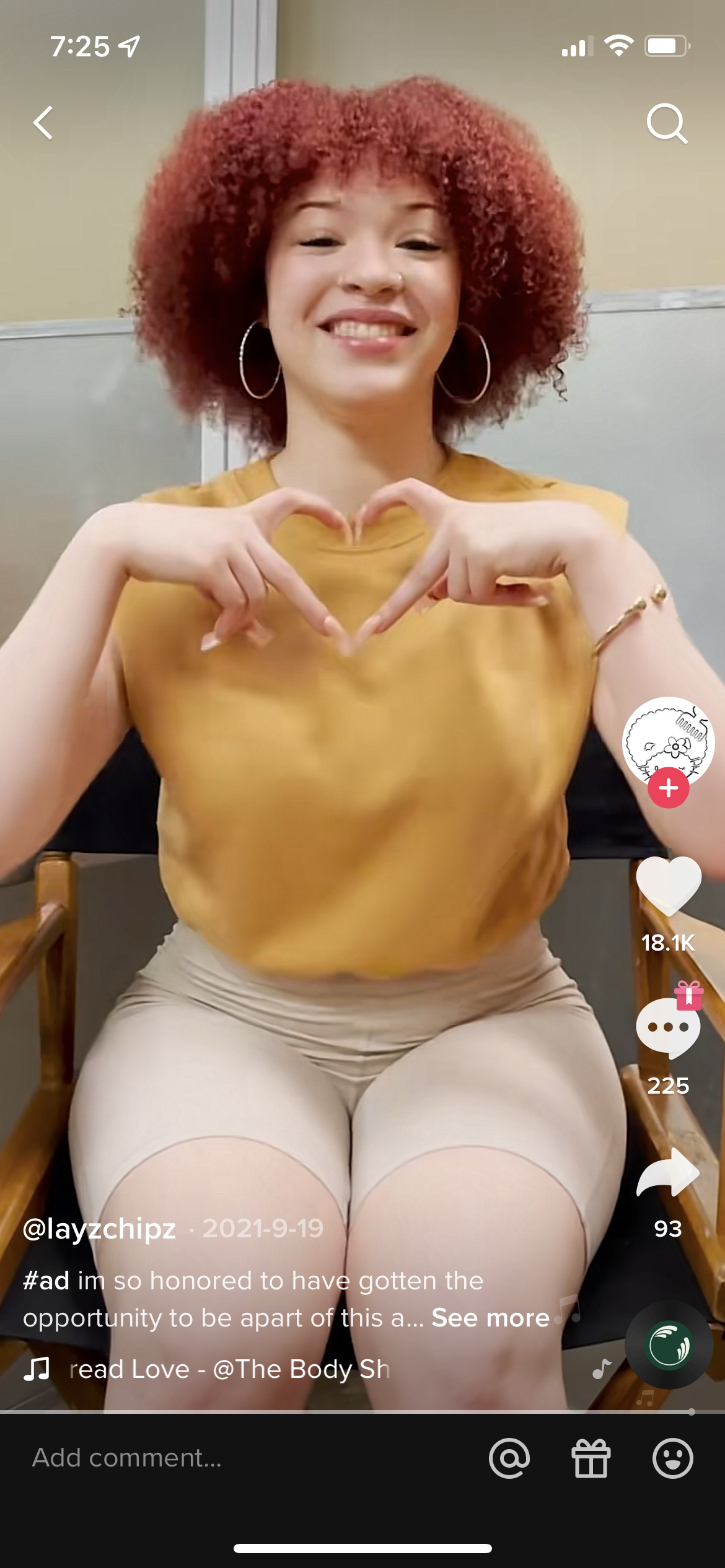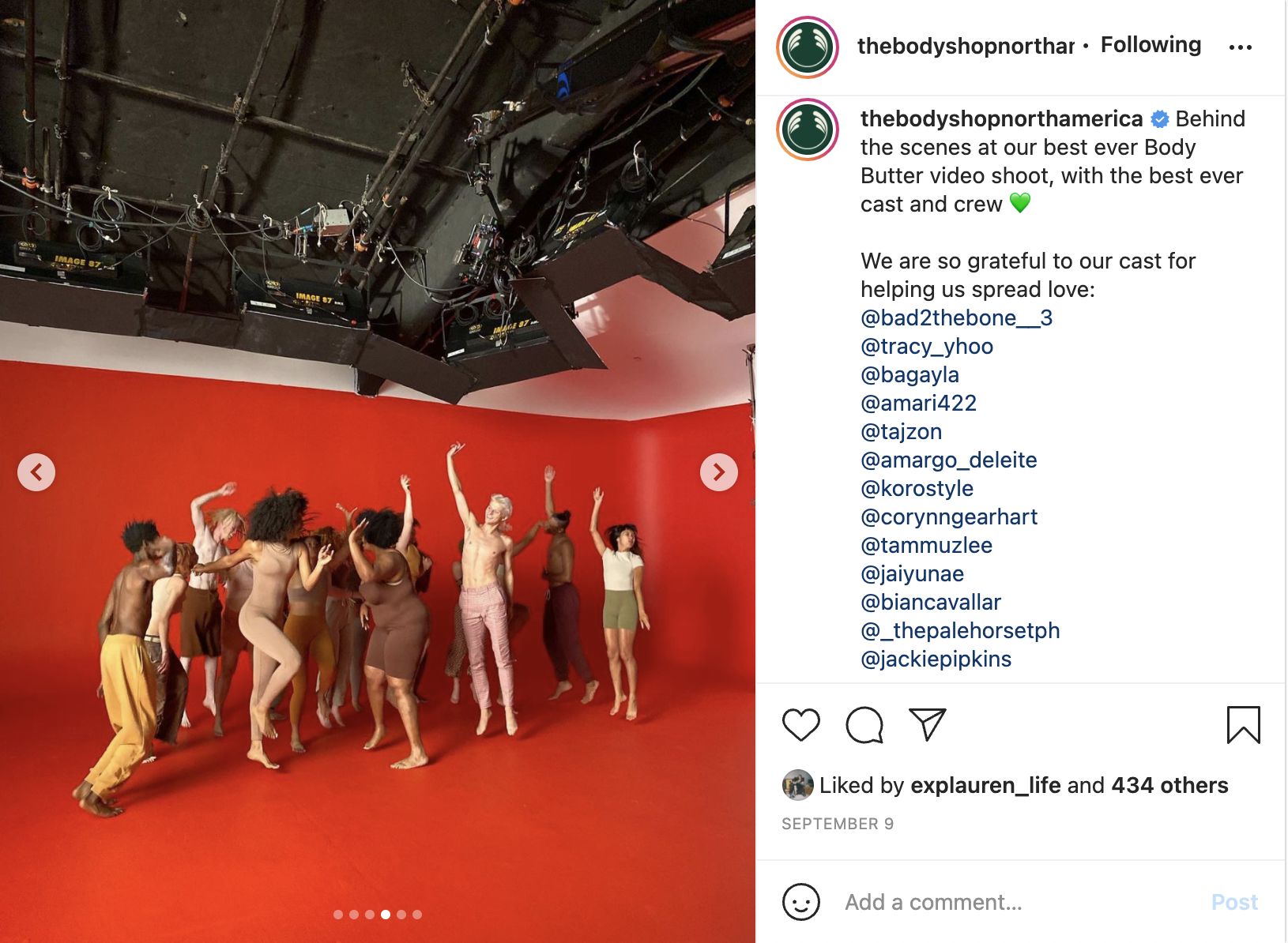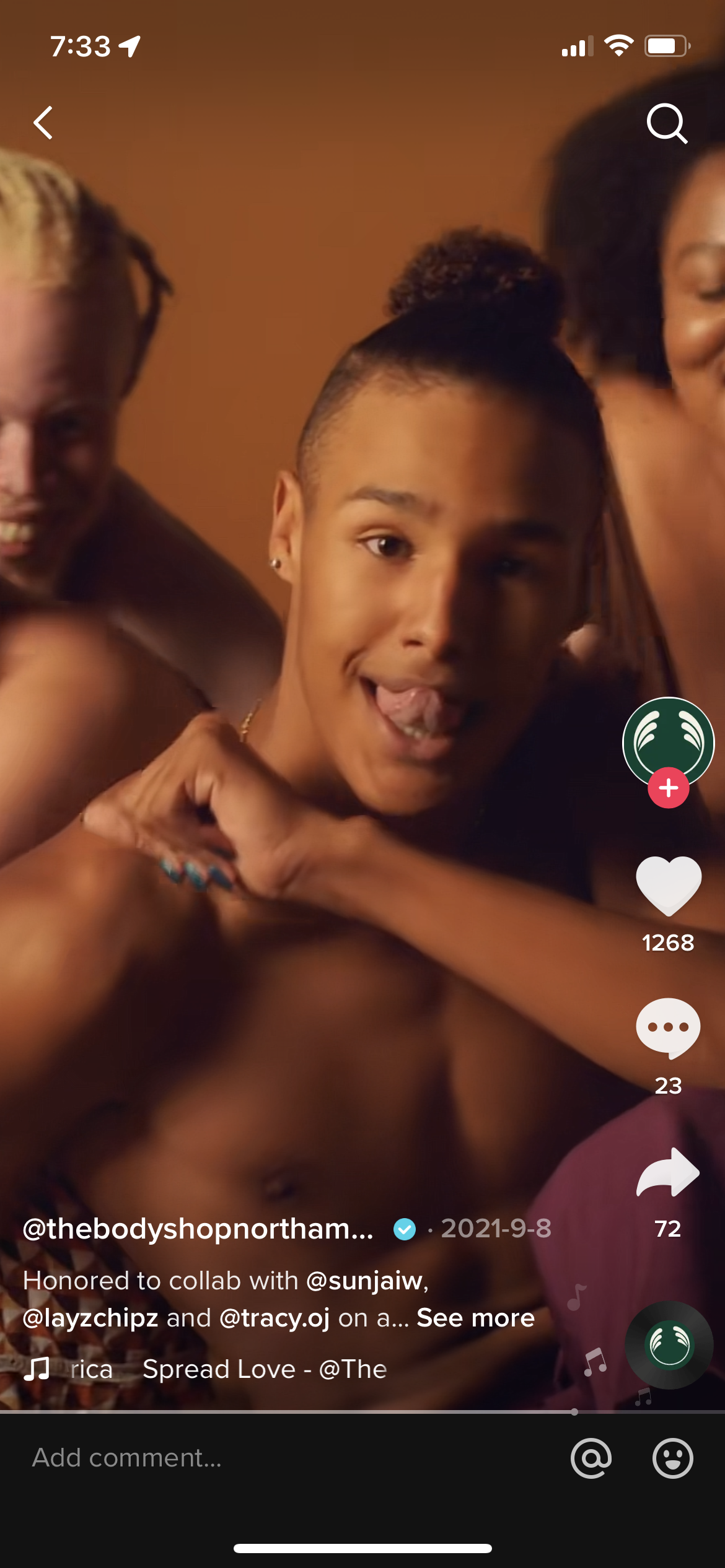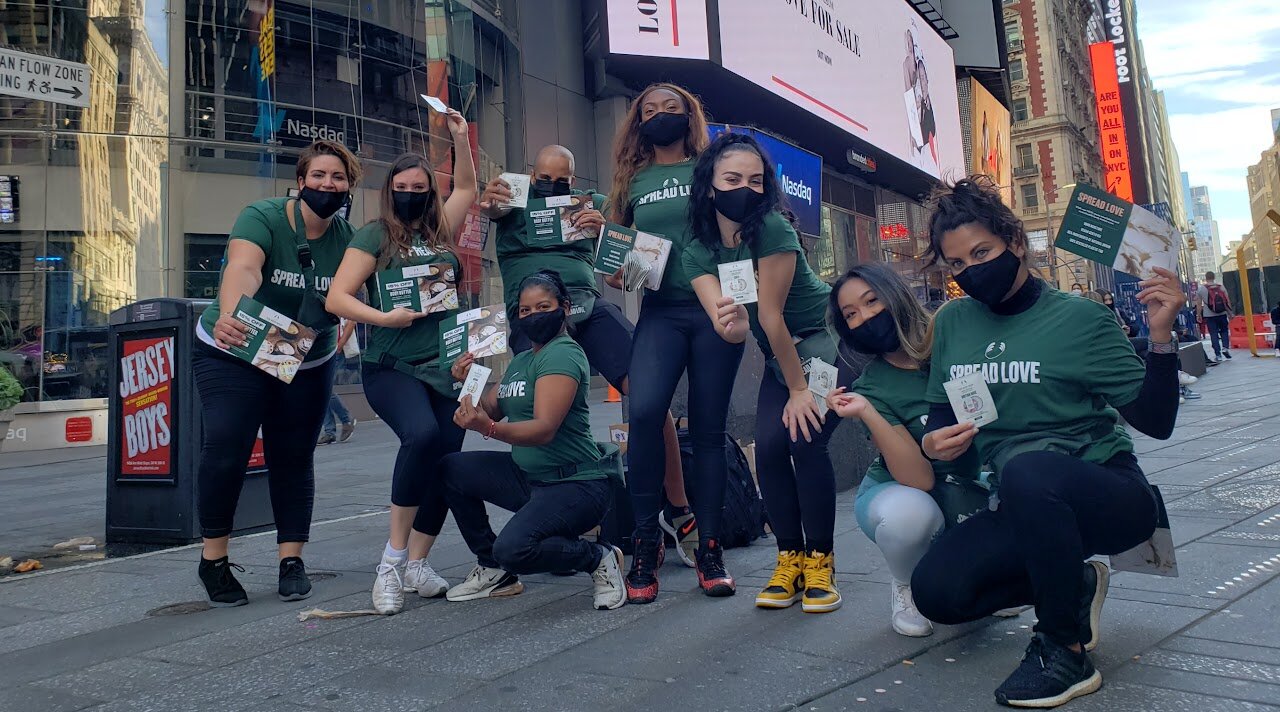 To do this right, the production had to follow The Body Shop's values. Every production decision was made to lift people up.
Our director Alan Ferguson helpedus pull together an inclusive, equitible cast and crew.
Department heads were 90% people from underrepresented groups.
Every person shared their voice to make it better.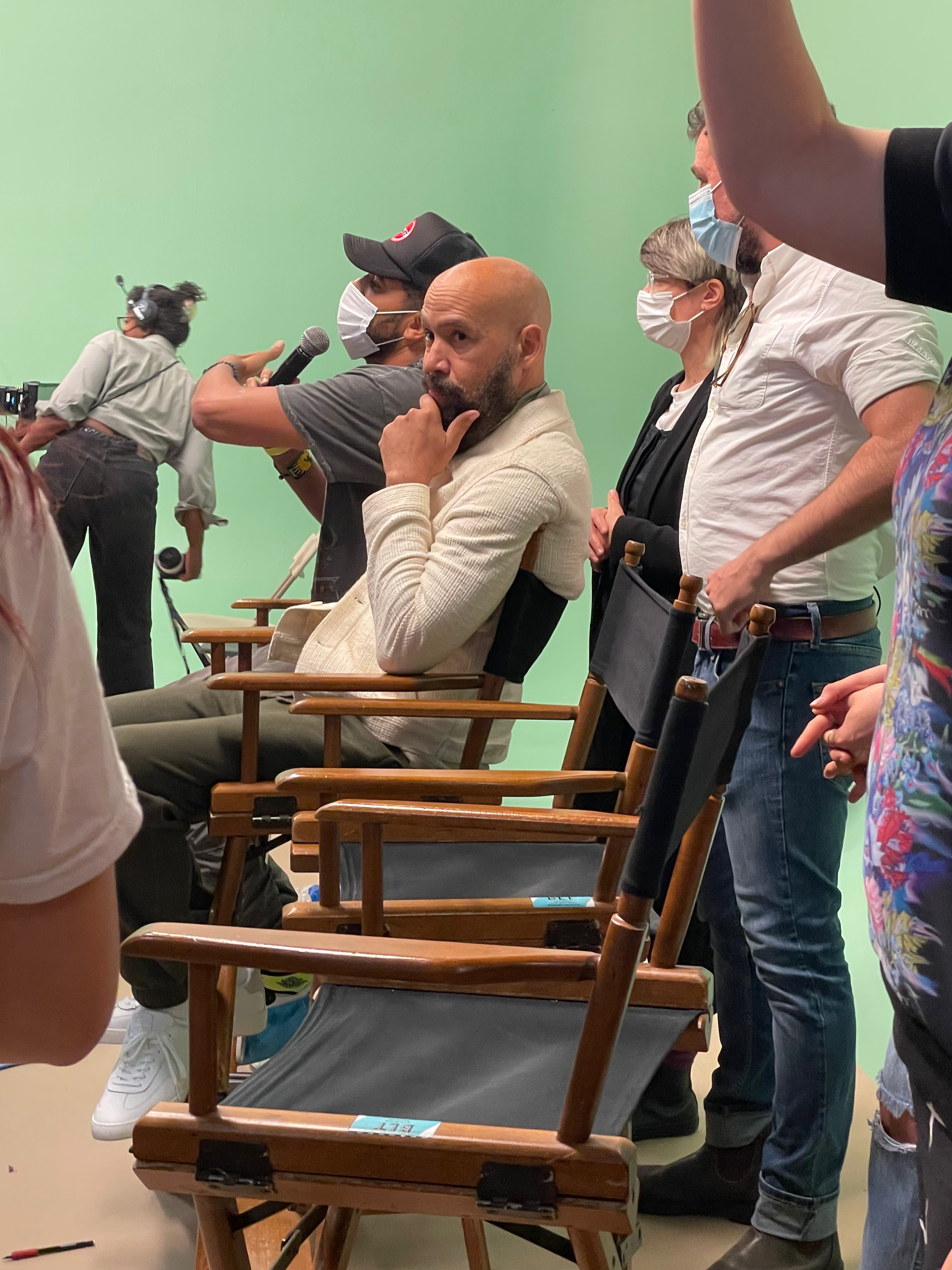 PRODUCTION
Director: Alan Ferguson (He/Him)
Executive Producer: Molly Bohas (She/Her)
Line Producer: Alex P. Wilson (He/Him)
Director of Photography: Tehillah De Castro (She/Her)
Choreographer: Jemel McWilliams (He/Him)
Head Wardrobe Stylist: Wintter Alex (She/Her)
Production Designer: Paula Loos (She/Her)
Editor: Deji LaRay (He/Him)
First AD: Mel Anderson (She/her)
Production Manager: Ruby Green (She/her)
Production Coordinator: Otibho Okojie (She/her)
Director's Assistant: Sivan Ambrose (She/her)
DANCE CAST
Marri Cleghorn (She/Her)
Sadyr Diouf (He/Him)
Corynn Gearheart (She/Her)
Lila Jackson (She/Her)
Tajzon James (Nonbinary)
Tammuz Lee (He/Him)
Jacqueline "Jackie" Pipkins (She/Her)
LaSoul the Pale Horse (He/Him)
Russell Ridgeway (He/Him)
Tatiana Tovar (She/Her)
Bianca Vallar (She/Her)
Jai Yunae (She/Her)
Sterling Amara (She/her)
SOME OF YOU IN THE INDUSTRY THOUGHT IT WAS PRETTY GOOD, TOO.

2022 WPI Impact Awards
Best in Show
Best B2C Campaign

Shoot Magazine 2021
Top 10 Tracks

The Drum Marketing Awards
Finalist (Influencers and Partnerships)

One Show 2022
Fusion Pencil Finalist

ADC 2022
Fusion Cube Finalist